The months after birth are an important time for the body. The immense changes undergone during pregnancy and labour take their toll on the muscles, joints and the pelvic floor. Mother and baby classes are a wonderful opportunity to start to realign the spine, regain your strength and tone, internally as well as externally. Classes aim to release tension in the body and mind, utilising breathing and movement to rebalance energy levels and restore calm in the busy and bewildering time of new motherhood.
The experience of moving through poses with your baby close to you is a beautiful and fun way to get to know each other, and build the connection between mother and child.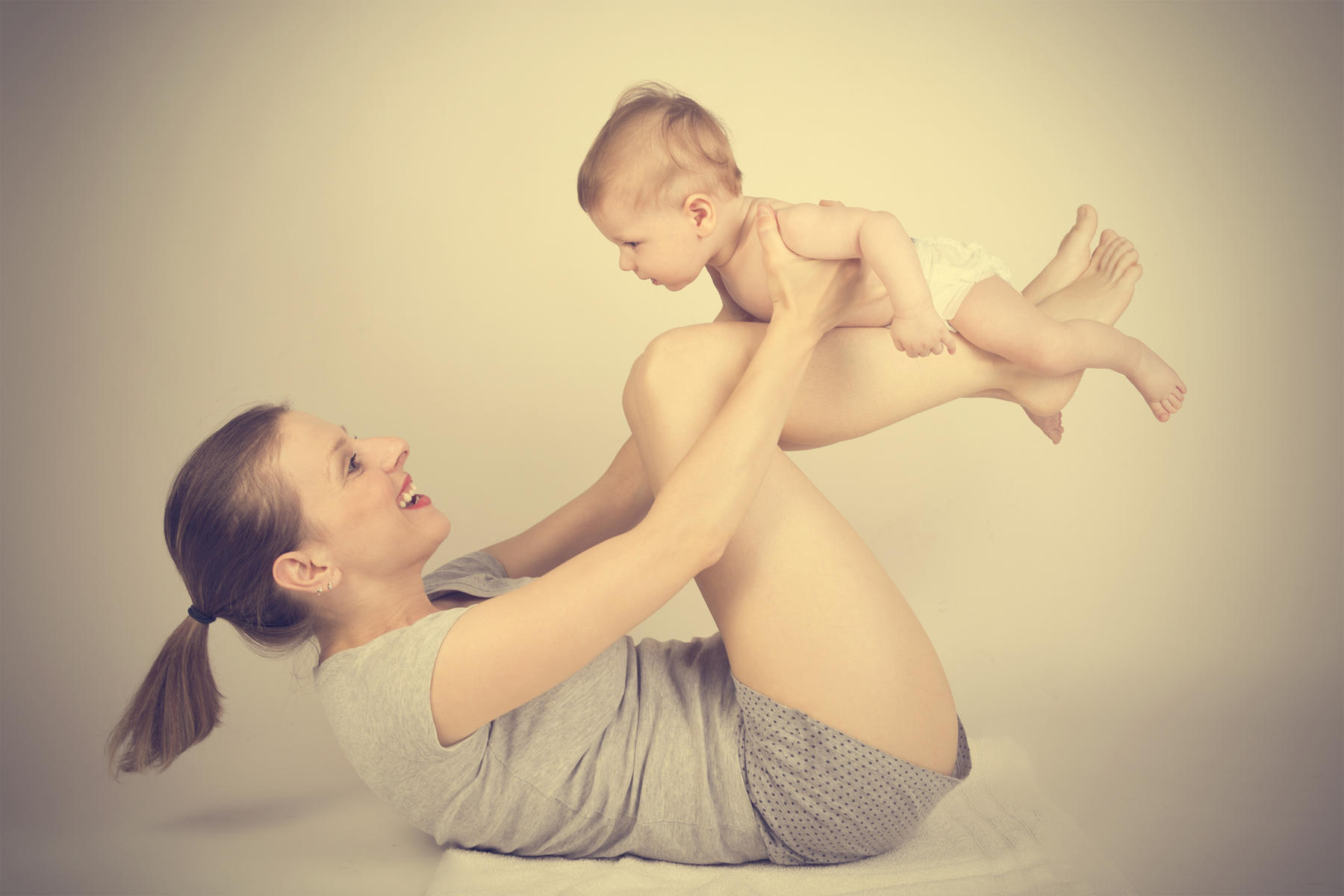 Christina offers one to one postnatal recovery sessions, during which babies are welcome to be present. Also one to one mother and baby yoga is possible, where your baby can be more involved in the practice with you.
Before starting any exercise postnatally it is important to see a GP for an assessment and permission to begin. Seeing a gentle chiropractor or osteopath who is experienced in working with pre and post natal mothers helps to ensure that the spine and pelvis are well aligned after pregnancy and birth. Petra Langen-Pieters is a great local chiropractor who can also assess babies at no extra cost. Her website is at www.addlestonechiro.com
---
For more information about postnatal / mother and baby yoga classes and yoga retreats please contact Christina Jones:
Mobile: 07980 680 764
Email: christina@yoga-flow.com
Personal Data & Privacy Policy – The collection of personal data including contact details and any medical information will be required before joining any class or beginning 1:1 yoga or yoga therapy.  In line with the Data Protection Act 1998 and new General Data Protection Regulation, only information considered necessary will be requested, recorded and securely stored in order to safely conduct the classes or 1:1 meetings. If you are joining a class or beginning 1:1 yoga or yoga therapy with Christina, a registration form that asks for contact details, medical information and your consent to this data being held will be provided. This confidential information will then be stored securely in line with the Data Protection Act 1998. Further information will be provided on this form and can also be seen under the Terms & Conditions tab at the foot of this page.
Group YogaOne to One YogaPregnancy YogaPostnatal YogaPregnancy YogaChildren's Yoga