Christina is now only teaching pregnancy yoga 1:1, and has handed her Tuesday evening group pregnancy classes over to Kathy Chaudhary-Mazet, who can be contacted at:
‭Mobile: 07999 784535‬
Email: kathy.mazet@gmail.com
Yoga can be very beneficial to pregnant women on many levels. The breathing, gentle exercise, soft sounds and guided visualisations soothe and settle the entire system and can help ease the demands of pregnancy. Specific breathing techniques, movements and positive focus in preparation for labour are practiced, offering useful tools that a woman can support herself with when giving birth.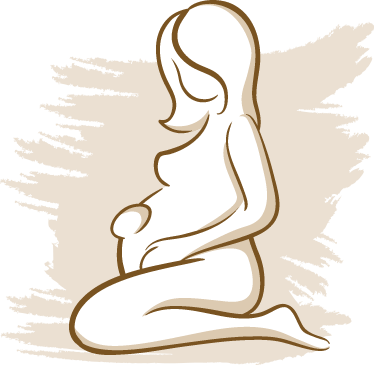 Classes focus on helping women stay comfortable, strong and relaxed during their pregnancies, also teaching birthing movements and breathing to help to remain calm and energised through labour.
When and where: Please contact Kathy at https://naturoyoga.co.uk to book.
Pregnancy yoga is a safe form of exercise to practice and the gentle posture work can help to:
release overall tension
ease back pain
open up the body
strengthen the spine
stabilise the pelvis and strengthen the pelvic floor, promoting faster postnatal recovery
relieve minor ailments (e.g. swollen joints, heartburn, constipation, backache)
improve sleep
develop confidence, peace of mind and a positive, flexible attitude to childbirth
encourage the baby into the best position for labour.
The classes aim to support women to have a calmer, happier and healthier pregnancy, nourishing mother and child(ren).
Midwives claim they can tell when a woman has practiced yoga during pregnancy; she breathes well through contractions, is more aware of her potential for movement and working with her body and the natural process of childbirth. Posture work practiced in classes helps to prepare the body for labour, and specific exercises to help the baby down through the pelvis are taught.
Yoga can also alleviate Pelvic Girdle Pain or SPD. Much attention is given to stabilising the spine and pelvis, with a view to giving optimal support through pregnancy and promoting recovery after the birth.
Equally importantly, pregnancy yoga classes offer some much needed time for yourself, to make space and time to adjust with ease during this life changing journey and enhance the connection between mother and baby, nurturing both.
Women are offered continuity of care through pregnancy classes, post natal classes and many continue onto general classes. It is always a joy to have women return with subsequent pregnancies.
Pregnancy yoga class information
---
Personal Data & Privacy Policy – The collection of personal data including contact details and any medical information will be required before joining any class or beginning 1:1 yoga or yoga therapy.  In line with current data protection legislation, only information considered necessary will be requested, recorded and securely stored in order to safely conduct the classes or 1:1 meetings. If you are joining a class or beginning 1:1 yoga or yoga therapy, a registration form that asks for contact details, medical information and your consent to this data being held will be provided. This confidential information will then be stored securely in line with current legislation. Further information will be provided on this form and can also be seen under the Terms & Conditions tab at the foot of this page.